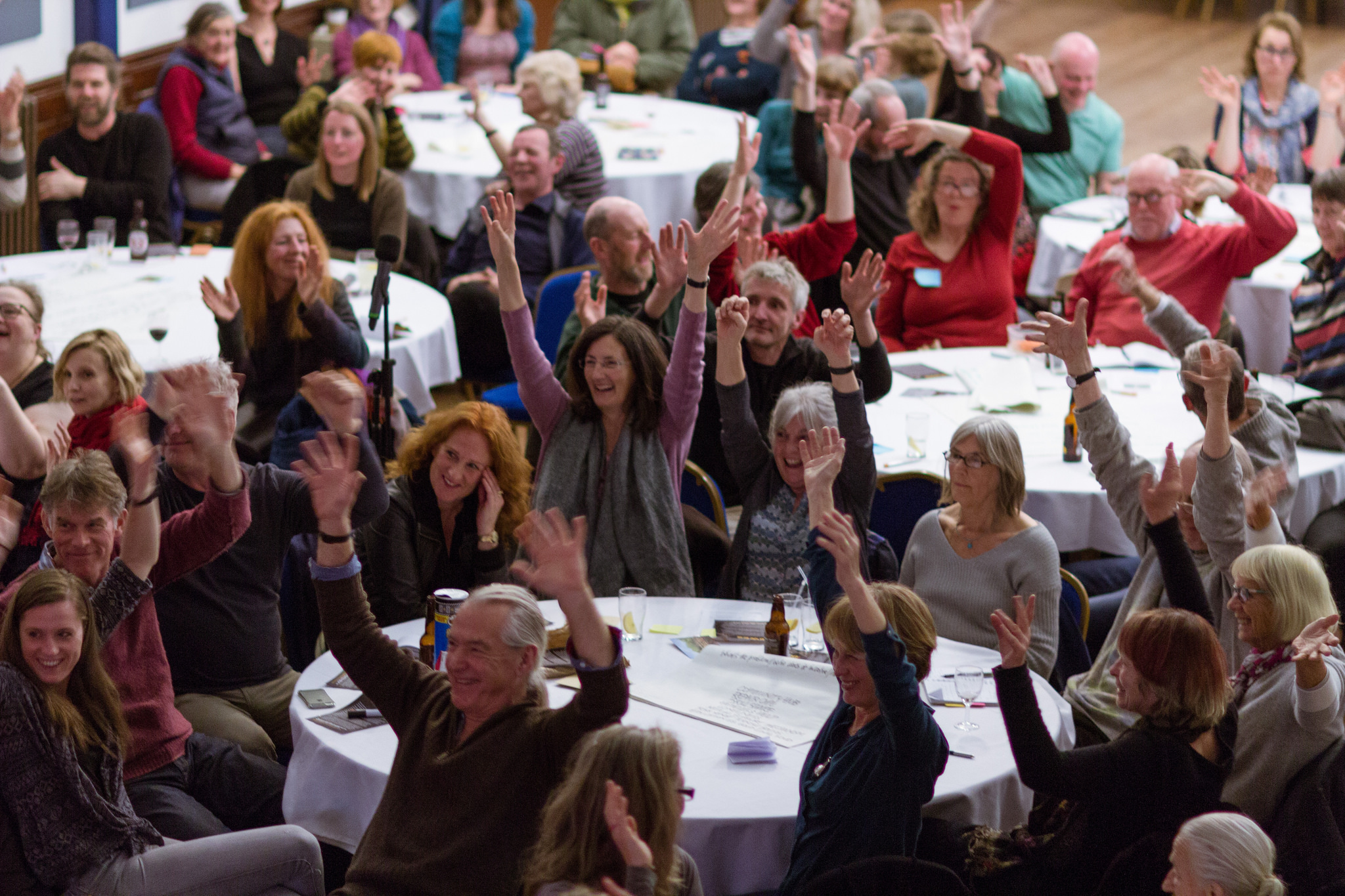 Jan 1st, 2018
2018: What next?
By Becca McCarthy
Happy New Year! There's a lot at stake in 2018 – from Brexit to the NHS to our environment. It's crucial we have a rock solid plan for the year ahead.
On our own, it would be impossible to convince the Prime Minister to do something, or a greedy corporation to behave better. But that's why at 38 Degrees we all work together – we each take small actions, and they add up to solve big problems.
That means none of us can afford to sit this one out. So please will you take a quick survey to help decide what 38 Degrees should do in 2018? It takes about three minutes to fill out.
Fill out the survey here:
https://speakout.38degrees.org.uk/surveys/1228
38 Degrees members come from all walks of life and work together to get things done. In 2017, we took on some big challenges and won. From saving the bees from toxic pesticides, to stopping Theresa May's Brexit power grab – last year we achieved some huge things together. [1]
But 38 Degrees isn't just special because we win campaigns. We're special because millions of us do it together. And when we all take small actions at the same time – like voting on this survey – they add up to something enormous. That means that we don't have to sit back and let events happen to us. We can shape the future instead.
Will you take three minutes to vote on what 38 Degrees should do this year? The 38 Degrees office team will sit down later this week to look at the results, so have your say before it's too late.
PS: In case you've ever wondered about the name, 38 Degrees is the angle at which individual snowflakes come together to form an unstoppable avalanche. It shows the power that each of us has when we work together as a movement of people.
Can you take the three minute survey now to help decide what we'll focus on together in 2018?
https://38d.gs/ruk-ny-survey-link
NOTES:
[1] 2017 was a big year at 38 Degrees, here are just a handful of our biggest campaign successes:
38 Degrees, Delegated Powers: Update:
https://home.38degrees.org.uk/2017/12/12/delegated-powers-update/
38 Degrees: Our bees are saved!
https://home.38degrees.org.uk/2017/11/09/our-bees-are-saved/
38 Degrees: Breaking News: Scottish Tax
https://home.38degrees.org.uk/2017/12/19/27631/ 
38 Degrees: "Fracking cannot and will not take place in Scotland"
https://home.38degrees.org.uk/2017/10/03/fracking-cannot-will-not-take-place-scotland/
38 Degrees: Energy Price Cap: We won!
https://home.38degrees.org.uk/2017/10/05/energy-price-cap-won/
38 Degrees: Cotton bud success!
https://home.38degrees.org.uk/2017/01/10/cotton-bud-success/
We also saved a host of local NHS services, like Broomfield A&E, Corby Urgent Care centre, Bury walk in centre, and Glenfield children's centre:
38 Degrees: Victory: Broomfield's A&E in Essex has been saved!
https://home.38degrees.org.uk/2017/07/24/victory-broomfields-ae-essex-saved/
38 Degrees: We saved Corby urgent care centre
https://home.38degrees.org.uk/2017/10/19/saved-corby-urgent-care-centre/
38 Degrees: Save Bury NHS walk-in centres:
https://you.38degrees.org.uk/petitions/bury-medical-walk-in-centres-are-being-closed-2
38 Degrees: save Glenfield children's hospital:
https://you.38degrees.org.uk/petitions/save-glenfield-children-s-hospital