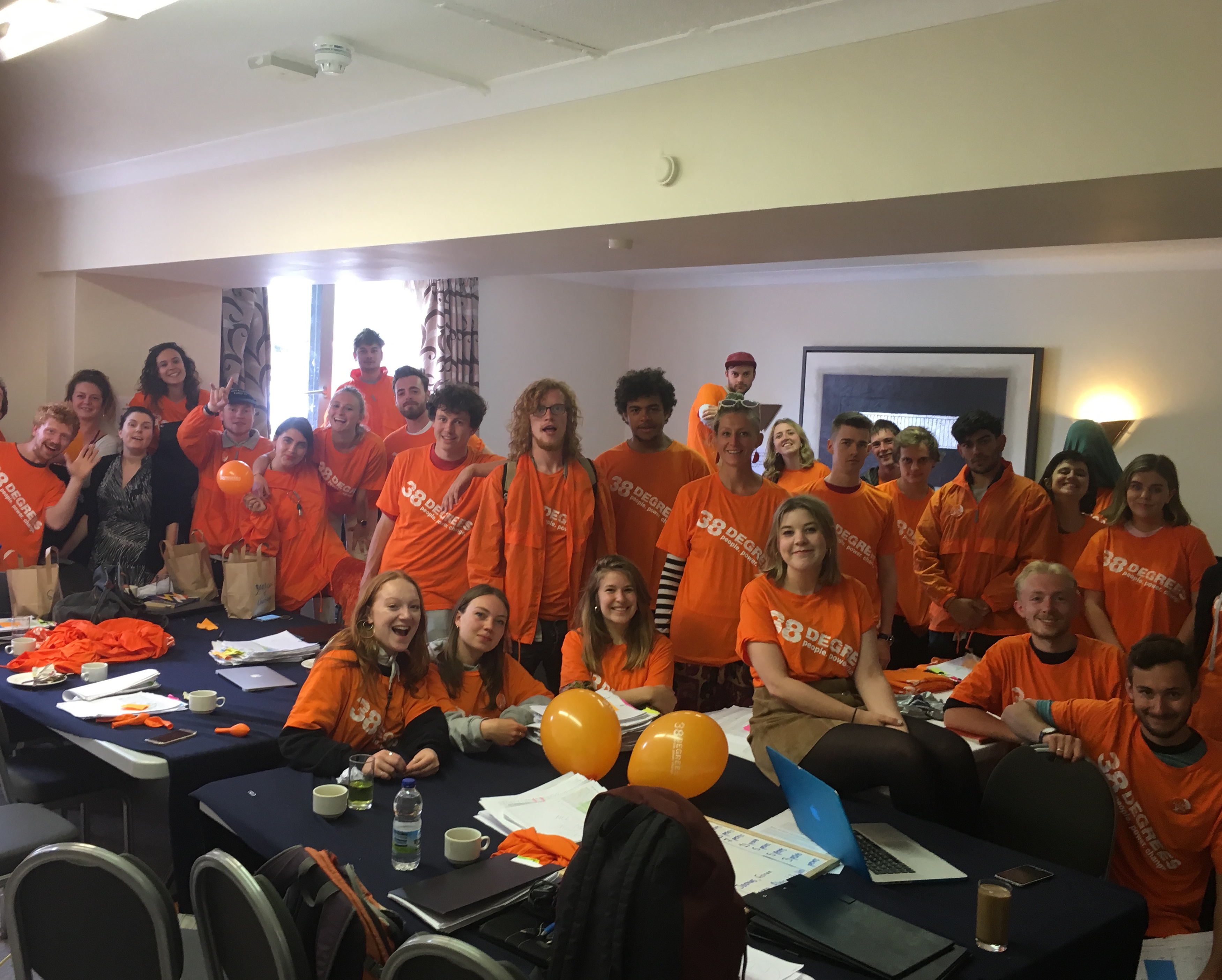 Dec 22nd, 2017
Use your vote: Results & Report!
By Rachel Whalley
I've found out something exciting, and want to tell you straight away. A leading academic has just sent me a report proving that 38 Degrees-ers made a difference at the General Election. It's been scientifically-verified that together we made thousands more people vote.
Here's how it happened:
When the snap election was announced back in April, over 200,000 of us voted on what to do about it. Together,

we decided to launch the most ambitious voter turnout experiment ever

– to persuade everyone to use their vote at the election. In addition to Bath and Hove,

38 Degrees members crowdfunded ads in local papers, hosted question-time style hustings events, ran local campaigns, and questioned candidates from all parties on the issues that matter most to us

.

With just four weeks to pull it off, we had to move fast. Once we'd decided to run our campaign in two marginal constituencies (Bath and Hove), 38 Degrees-ers sprung into action to sign up hundreds of volunteers.

We also brought onboard leading academic, Professor Peter John, to run the experiment and measure whether or not it worked

.

Everyday in the run-up to the election, hundreds of 38 Degrees-ers pounded the pavements. In total, together we knocked on 31,600 doors, delivered 63,185 leaflets and called 7,546 voters. All to persuade people that no matter who they vote for, their vote matters.

The goal of the campaign, which thousands of us planned together, was to increase turnout. It didn't matter which party people voted for, as long as they used their vote

.

Here's what 38 Degrees-er Susan had to say: "I was worried that people would be rude or sick of people knocking on their doors trying to win votes. But I was surprised at how many people were delighted to see us and said thank you! They like the idea that we're just trying to get as many people voting as possible, regardless of who it's for."

Since the election, the Professor has been working hard to crunch the data. The results have just come in. In Hove, we increased voter turnout by 1-2%!
Professor Peter John says: "Here's what it means. Elections can be decided by just a handful of seats. We've done the maths and 2% of a constituency is roughly two thousand people. Right now, there are 52 constituencies across the UK whose MP was decided by less than a 2% margin – that's powerful."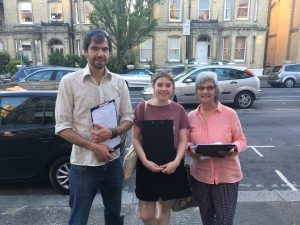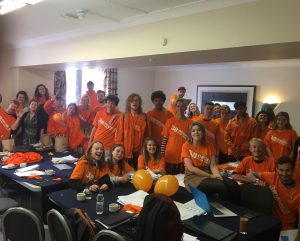 That's democracy at its best – knowing that your vote can make a difference, and going out and using it. And now we have scientific proof that 38 Degrees members helped make democracy in the UK stronger.
I couldn't be prouder of what we did together. Having the report sitting on my desk as I write this email reminds me of the power of 38 Degrees. One person alone couldn't have pulled this off, but that's why at 38 Degrees, millions of us come together to make change happen.
So what next? In the New Year, I'll be speaking to 38 Degrees-ers and politicians about how to use these results. We'll be ready so that if we want to, we can launch a huge voter turnout campaign at a moment's notice.
Check out the Use Your Vote Report, General Election 2017 here:
https://38d.gs/use-your-vote-report
38 Degrees is independent from political parties – we run campaigns which are decided by our members voting on the issues they most care about. You can read more about why we're independent from political parties here:
https://home.38degrees.org.uk/2012/03/26/why-38-degrees-is-independent-from-political-parties/